This post contains affiliate links.
Happy Tuesday and welcome to another edition of Two Ways Tuesday with Rebekah and I!!
Today we are talking about school supplies!! As we all know, Rebekah is in Pharmacy school and I am going back to school for a second bachelor's degree in E-Commerce. School starts in a couple weeks!! How scary/exciting is that?!? One thing I am kind of nervous about is school supplies. I haven't bought them in quite a while….LOL! I know I need a good backpack, pens, paper, and everything else but I don't want it to look too kiddy. I also don't want to look too stuffy. I want cute stuff!! So here are some of my very favorite cute back to school supplies that I have found!
Ricci's:
1. A good, sturdy, functional, cute backpack is a must. I have always favored messenger bags in the past but I fell in LOVE with this beauty the other day. I've had it in my online cart for a couple weeks now and I think I just need to bite the bullet and buy it! This bag is the Hampton's Women Tote Bag by Ogio. It's huge…the main compartment holds a 15″ laptop,  a couple books and notebooks, the side pockets can hold an umbrella or water bottle, the back pocket can hold a tablet and has pockets for pens and other small accessories! I LOVE this bag….especially the Razorback Red color! #NeedIt
2. Cute monogrammed binders. If you have read my blog at all you know I can be a tad OCD. I prefer to take all my notes on loose paper and file them in their individual binders at home later. This way I don't have to haul a million binders around with me and I have to look at my notes more than once. I found these super cute Monogrammed Binder Covers on Personalized from Me to You and decided I need them! Best part, the site shows you how to print your own, for FREE! Can't beat that!
3. The perfect pen. Yes, I said perfect pen. I am such a nerd when it comes to pens. My favorite is the Papermate Profile Elite. It is the smoothest pen ever1 It write beautifully and has a clicker. That's important for when I'm at work…LOL! I have them in all colors and plan on buying more for school!
4. Cute monogrammed water bottle! I'm all about drinking as much water as I can, especially when running around that huge campus and I found this cutie from In This Very Room!
These are my must have cute school supplies now let's check out Rebekah's!!
Rebekah:
Well, third year of pharmacy school is upon us. This means kinetics, more pharmacology, and pharmacy law. I love school y'all…like for real. And what do I love even more? SCHOOL SUPPLIES. It's my favorite. So, my requirements for school supplies include them being pink & cute. Here are my picks!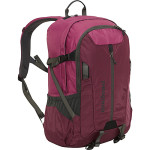 I actually have this backpack by Patagonia & LOVE it. Perfect spot for my laptop & all my binders!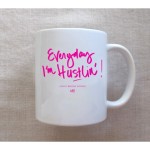 I have been eyeing this mug for forever! AND since I have 8AM classes EVERY single day, I think I'm gonna order it.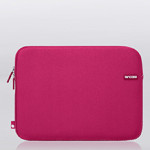 This is my laptop case. Macs are SO expensive, but I PROMISE it's the BEST investment I ever made. But remember, keep it safe, so it will last!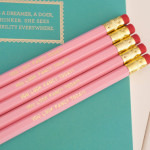 When I stumble into class with my BFF's at 8AM, I will just look down at this pencil & know everything is going to be okay ;)