This post contains affiliate links.
Today is another big reveal day! I participated in the Secret Santa Swap hosted by Messy Dirty Hair and I am soooo excited to find out who my secret santa is because this girl seriously HOOKED. ME. UP.
However, first I am going to reveal who I played Secret Santa to. This was no easy feat because I got a new blogger and she didn't post too many of her likes and dislikes so I am just crossing my fingers she liked my gift…….so without further ado, the awesome blogger I played Secret Santa to is……..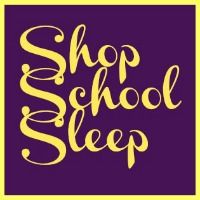 KAT from Shop.School.Sleep
On to other fun stuff….wanna know what I got??!! I will show you…
a big ole box o' goodies!!!
Let me break it down for you…
$5 Starbucks card
cupcake cups/wrappers
burlap ornament
Christmas cards
ornaments for my tree (for next year when I put it up, they are in my tree colors too!!)
Flavored Hot Chocolate
Chocolate
Like I said earlier….I got HOOKED UP!!! THANK YOU swap partner, whoever you are!!! I promise to stalk all blogs on the linkup so I can figure out who you are!!!!!
And Kat, I hope you really do like your gift!!!!
Merry Christmas!!!!